The summer of 2023 brought us more than sunshine and cookouts. Each month this summer, the Supreme Court of Maryland handed down a major decision on Rule 5-702 and the Daubert/Rochkind standard for admissibility of expert testimony. June gave us Abruquah v. State, No. 10 (June 20, 2023). July gave us Oglesby v. Baltimore School Associates, No. 26 (July 26, 2023), and August 31, the last day of the 2022 term, brought us Katz, Abosch, Windesheim, Gershman & Freedman, P.A. v. Parkway Neuroscience and Spine Institute, LLC, No. 30 (Aug. 31, 2023). These opinions join the prior term's lone high-court decision on the same issue, State v. Matthews, 479 Md. 278 (2022), giving us a total of four post-Rochkind Supreme Court precedents reviewing trial-court applications of the Daubert/Rochkind standard. See Rochkind v. Stevenson, 471 Md. 1 (2020). The 296 combined pages of opinions, concurrences, and dissents from this summer's trilogy will be cited for decades to come in cases applying Rule 5-702. Each case addressed whether the expert's challenged opinion had a sufficient factual basis under subsection (3) of Rule 5-702, which includes the inquiry into whether there exists an impermissible analytical gap between the expert's methodology and conclusion.
One immediately apparent but counter-intuitive trend in these cases is the relatively high number of appellate reversals for trial-court abuse of discretion and the startling rate of disagreements among the appellate courts and even the judges themselves. Despite the familiar mantra that "it is still the rare case in which a Maryland trial court's exercise of discretion to admit or deny expert testimony will be overturned," it has not seemed rare at all, at least so far. Consider this admittedly over-simplified table:
| | | | |
| --- | --- | --- | --- |
| Maryland Supreme Court Opinions | Trial court: Is opinion admissible under Rule 5-702(3)? | Appellate Court: Did trial judge abuse discretion? | Supreme Court: Did trial judge abuse discretion? |
| Katz Abosch (Aug. 2023) | No | Yes | Yes 1, Maybe 5, No 1 |
| Oglesby (July 2023) | No | No | Yes (7-0) |
| Abruquah (June 2023) | Yes | Bypass petition | Yes (4-3) |
| Matthews (2022) | Yes | Yes | No (6-1) |
This early pattern prompted Justice Booth to write a 25-page concurring opinion in Katz Abosch to "suggest that this Court reformulate the definition of our abuse of discretion standard in the context of appellate review of expert witness testimony admissibility determinations." Concurring Op. at 1. She does not suggest a departure from abuse of discretion but rather articulating "an abuse of discretion standard that is in line with the federal courts' formulation and that reflects this Court's current practice." Id. at 3. She explained that by adopting the Daubert standard "in full," Maryland necessarily adopted "the federal courts' application of the abuse of discretion standard." Id.
To date, Maryland has used the common formulation that "an abuse of discretion occurs when no reasonable person would take the view adopted by the circuit court or when a decision is well removed from any center mark imagined by the reviewing court and beyond the fringe of what the court deems minimally acceptable." Id. at 7-8. But Justice Booth argues that the deferential standard is context-sensitive. Id. at 15-16. An abuse-of-discretion review under Daubert "involves a more searching and careful examination of the records, data, studies, testimony, and trial court's analysis of the same." Id. at 17. Justice Booth then presents the relevant standards as articulated by several federal circuit courts of appeal. Id. at 17-21. She concludes her concurrence by asking her fellow Justices to craft an appellate standard of review for Rule 5-702 rulings to clarify that a trial court abuses its discretion when it (1) applies the wrong law, (2) follows the wrong procedure, (3) bases its decision on clearly erroneous facts, (4) commits a clear error of judgment, or (5) abdicates its gatekeeping role altogether. Id. at 24.
Of all the points made in this bumper crop of Rule 5-702 opinions, Justice Booth's concurrence in Katz Abosch might prove the most influential and enduring.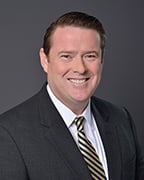 Derek Stikeleather is Chair of Goodell DeVries's Appellate Practice Group. He practices primarily in appellate advocacy and complex litigation, often in commercial disputes or defending product liability, medical malpractice, and class action claims. He can be reached at dstikeleather@gdldlaw.com.
This post originally appeared on the Maryland Appellate Blog, the blog of the Maryland State Bar Association Litigation Section.