Attorneys under investigation by Bar Counsel and attorneys responding to Attorney Grievance Commission complaints are often unaware of the traps they may face. Because it is natural to question why Bar Counsel may be investigating a particular complaint, attorneys can be frustrated by the scope of the inquiry. Bar Counsel is charged with the duty to investigate all complaints that it may receive, and Model Rule of Professional Conduct 8.1 places a duty on all attorneys to comply with the investigation. Failing to cooperate or providing incomplete or inaccurate responses to Bar Counsel can create a host of problems for the responding lawyer. Those problems can easily be avoided, however.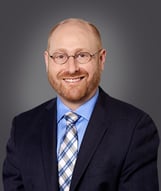 Craig Brodsky, a partner a Goodell DeVries, defends professionals in disciplinary actions. In this audio presentation, Craig shares insights on how lawyers can best navigate Bar Counsel investigations and avoid ethics traps.
The program includes discussion of:
Model Rule 8.1;
the interplay between Rule 8.1 and sanctions, including aggravating and mitigating factors;
analyses of hypothetical situations;
and strategic concerns.
Listen to the recording here: