Goodell DeVries's Medical Malpractice Practice Group, led by Marianne DePaulo Plant, claimed back-to-back trial victories.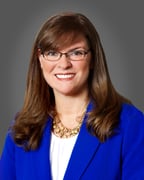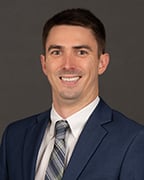 The first of two jury trials began on October 24, 2022 in the Circuit Court for Montgomery County. In the Bonner case, Marianne DePaulo Plant and James Robinson defended against claims that a 35-year-old patient awoke from abdominal surgery with new-onset right wrist drop and permanent nerve damage in the right upper extremity. Plaintiff alleged the defendant anesthesiologist failed to check and ensure her extremities were adequately protected, overlooking that the right arm board strap was excessively tight. Experts in anesthesiology and neurology testified for each side, addressing the standard of care issues, relevant medical literature, and interpreting the patient's EMG and nerve conduction studies. On Friday, October 28, 2022, the jury unanimously found no negligence by the defendant doctor.
The second trial began on October 31, 2022 in the Circuit Court for Harford County, and involved a claim of wrongful death against multiple health care providers. In the Myers/Estate of Dwyer case, Marianne DePaulo Plant and Peggy Chu defended a hospital against claims that an employed intensivist failed to do testing, adequately monitor, and adequately resuscitate a patient who was hypotensive after a vascular surgery procedure — allegedly causing her death. After a two-week trial, the jury found that neither the co-defendant vascular surgeon nor the hospital-based critical care physician breached the standard of care. Accordingly, the jury did not reach the question of the hospital's entitlement to immunity based on compliance with the patient's DNR (Do Not Resuscitate) status according to her MOLST (Maryland Medical Order for Life Sustaining Treatment). The jury's unanimous verdict was returned in favor of all defendants on November 10, 2022.
At Goodell DeVries, the defense never rests!