Goodell DeVries appellate lawyers Derek Stikeleather and Carrie Williams have been named Co-Chairs of the Appellate Practice Committee of the Maryland State Bar Association's (MSBA) Litigation Section.
The Appellate Practice Committee seeks to elevate the practice of appellate law through advocacy and education. The committee creates programming for lawyers and judges, hosts networking events, and publishes the Maryland Appellate Blog.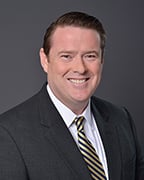 Derek is Chair of the firm's Appellate Practice Group. He practices primarily in appellate advocacy and complex litigation, often after nuclear verdicts in medical malpractice actions. In 2021, through briefing and oral argument, Derek persuaded the Appellate Court of Maryland to overturn a $205 million final judgment on a $229 million verdict— the largest birth-injury award in U.S. history — and order JNOV for the defendant hospital. Derek led the appellate teams that helped overturn Maryland's two largest birth-injury verdicts ($229 MM and $55 MM).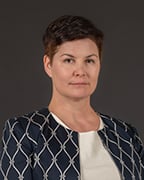 Carrie recently joined the firm's Appellate Practice Group and represents clients in pre-trial and appellate matters across the firm's many practice areas. Carrie brings 16 years of appellate experience at the Maryland Office of the Attorney General, where she served as Principal Counsel for Criminal Policy and, before that, Division Chief of the Criminal Appeals Division. During her government service, Carrie argued more than 50 cases before the Supreme Court of Maryland and hundreds of cases in the Appellate Court of Maryland. She also handled cases in the United States Supreme Court. This year, she was among a handful of MSBA leaders selected to prepare written testimony on legislative issues under deliberation by the Maryland General Assembly.
Derek and Carrie are both editors of and frequent contributors to the Maryland Appellate Blog.