The manufacturers and retailers of over-the-counter generic Zantac (ranitidine) have secured an important appellate victory in California state court. On March 9, the San Francisco-based California Court of Appeal, First Division, handed down its reported opinion affirming the Alameda County court's decision dismissing — as federally preempted — a consumer group's Proposition 65 claims against generic ranitidine manufacturers and retailers. Ranitidine-containing products were pulled from the market in 2019, triggering massive nationwide litigation over the products' labeling and various alleged injuries.
The precedential opinion fortifies a key legal defense for manufacturers and retailers of generic over-the-counter medications doing business in California. It is the first appellate decision in the nationwide ranitidine litigation to reach the merits of the Mensing impossibility-preemption defense. The U.S. Supreme Court's landmark opinion in PLIVA, Inc. v. Mensing, 564 U.S. 604 (2011), held that impossibility preemption and the federal "duty of sameness" in generic-drug labeling bar state-law claims that would fault generic manufacturers for not changing their labels to add warnings.
Although federal law requires that generic labeling match that of its brand-name equivalent, the California plaintiff argued that generic ranitidine manufacturers could warn ranitidine consumers, as required by California's Proposition 65, through advertisements, point-of-sale signs, and other communications, which it argued were not "labeling." Recognizing the FDCA's broad definition of labeling and the Supreme Court's rejection of similar arguments in Mensing, as well as Proposition 65's own exception for claims where "federal law governs warning in a manner that preempts state law governing warning," the appellate court found the Prop 65 claims preempted as a matter of law.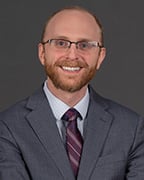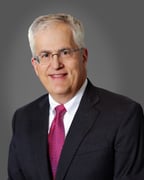 Representing Perrigo Company, and on behalf of all other respondents, Sean Gugerty of Goodell, DeVries, Leech & Dann, LLP, briefed and argued the appeal, assisted by Goodell DeVries attorney Richard Barnes, who is co-liaison counsel for the 32 generic manufacturer defendants in the Zantac multi-district litigation pending in the Southern District of Florida, and Dennis Raglin of Steptoe & Johnson LLP.

Other respondents and counsel are:

Target Corporation – Norton Rose Fulbright US LLP, Jeffrey B. Marguiles and Lauren A. Shoor
Granules USA, Inc. – Lewis Brisbois Bisgaard & Smith, LLP, Paul A. Desrochers
7-Eleven – Arnold & Porter Kaye Scholer LLP, Trenton H Norris, Willis M. Wagner
Apotex Corp. – Blank Rome LLP, Cheryl S. Chang, Jessica A. McElroy, Terry M. Henry
Reddy's Laboratories, Inc. – Gordon Rees Scully Mansukhani LLP, Brian M. Ledger; Ulmer & Berne, LLP, John R. Ipsaro, Megan B. Gramke
About Goodell DeVries
Goodell DeVries is a regional law firm with a national presence. Our team of attorneys handles the most complex legal challenges for clients across the country in business law, intellectual property, product liability, mass torts, medical malpractice law, appellate matters, complex commercial litigation, insurance, toxic torts, and more. Our lawyers are ranked among the best in the nation by leading directories, including Chambers; and Best Lawyers, and we've been named among the top law firms for women by Law360.To learn more, visit www.gdldlaw.com or follow us on LinkedIn
Contact:
Richard Barnes
Partner, Goodell DeVries
rmb@gdldlaw.com
(410) 459-2244
One South Street, 20th Floor
Baltimore, Maryland 21202