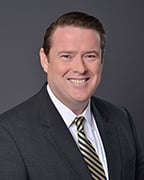 Expert testimony can make or break your case. In this Lorman CLE webinar presented by Derek Stikeleather, learn when and how to challenge opposing expert testimony.
The U.S. Supreme Court's 1993 Daubert v. Merrell Dow Pharmaceuticals decision transformed the federal law governing expert testimony. Most states' courts apply Daubert to some extent. Every litigator needs to understand the impact of Daubert on expert testimony. You need the skills to exclude an opponent's expert evidence under Daubert (while protecting yours).
This program will help you successfully challenge opposing expert testimony. Learn the basic concepts of the law governing admissibility of expert testimony. Prepare yourself for the proposed revisions to the federal rule. Get practical and concrete advice on how to bring and defend expert witness challenges under Daubert and the strategic and tactical concerns to build your case against a challenge.
To view the webinar and earn CLE credits, visit this page on lorman.com. You can also listen to the audio here.