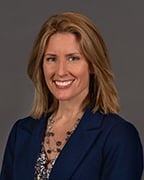 Nikki Nesbitt, Co-Managing Partner at Goodell DeVries, was featured in I95 Business's "Women Leading in Law" special section in the magazine's April 2022 edition.
Nikki and the firm's other Co-Managing Partner, Linda Woolf, spoke to I95 Business about leadership, mentoring, and Goodell DeVries's long-standing tradition of making the firm a great place for women to practice law.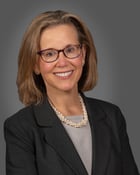 From the article:

As she leads the 44-lawyer firm, Nesbitt is focused on being a consensus builder. "I care about other people's opinions," she says. "I have a collaborative working style, which takes time – not just from me but from other people. But the more transparent and inclusive you can be, the better your results. The collaboration also encourages people to become invested in the firm and its work for clients."
Read the full article here: Nikki Nesbitt Continues Collaborative Leadership as Managing Partner