Last week, the State Bar of California filed an 11 Count Notice of Disciplinary Charges against John Eastman for "legal" services rendered to former President Donald Trump and others promoting the idea that the 2020 Presidential election was stolen. The California State Bar alleges Eastman violated his obligations as an attorney when he recommended and executed a legal strategy based on false allegations of election fraud.
Eastman also allegedly breached the ethics rules by recommending a legal strategy contrary to any reasonable construction of legal authority and precedent. Rudy Giuliani awaits his fate on similar charges from the District of Columbia's Board on Professional Responsibility following his December hearing.
The facts of these disciplinary matters are unique, but the legal issues presented often arise in ethics complaints. The charges are premised on allegations that the lawyer's advice and conduct are not grounded in fact or law. The alleged rule violations focus on the rules regarding pursuing only meritorious claims, the duty of candor to the court, the obligation to respect the rights of other litigants, and a duty to avoid conduct that is prejudicial to the administration of justice.
The anticipated defense is likewise grounded in the rules of professional responsibility. It is a four-pillar type argument: the lawyer owed a duty of zealous representation to his client; the lawyer was obligated to pursue his client's objective; the attorney asserted legal theories based on a reasonable interpretation of the law; and valid affidavits formed the basis of the factual allegations in the pleadings. Eastman will no doubt claim attorneys should not face disciplinary charges based on politics.
Most of us will never be involved in such a political matter. While we may not live in the politically charged space, many lawyers have been consulted by a client pushing for an objective that cannot or should not be pursued.
Perhaps the client is trying to exact revenge on a former spouse. Perhaps a long-term client who got involved in a bad business deal will stop at nothing to get out of a binding contract. Or, maybe it's a long-term client with a new, volatile case, asking to punish an opposing litigant.
These are clients who demand, or push you, to break new ground. They want innovative theories of the law. These are the clients and matters that warrant an examination of the rules.
There is a real tension in the Maryland Attorney's Rules of Professional Conduct. Maryland Rules 19-301.2(a) (Scope of Representation) and 19-301.3 require a lawyer to zealously pursue a client's objectives, and counsel must consult with a client to determine the objectives of the representation along with how the lawyer and client will work together to pursue those objectives. Once the course is decided, the lawyer must act with commitment and dedication to the client's interests with zealous advocacy.
Without any doubt, zealous advocacy has its limits. Rule 19-301.2(d) prohibits lawyers from assisting clients in pursuing an objective that is criminal or fraudulent. Similarly, Rule 19-303.1 prohibits attorneys from bringing a proceeding based on false evidence or pursuing an issue that is not based on a good faith argument for an extension, modification, or reversal of existing law. The basic principles are common sense.
The rub here is how counsel handles these competing interests. Clients are more concerned with their own problems than their attorney's ethical obligations and sometimes push lawyers past ethical bright lines.
Additionally, many clients live on the edges of what is acceptable. They are serial litigants or serial entrepreneurs who exist on shady business deals. When deals go bad, these clients expect their lawyers to pull out all the stops. After all, the client is paying good money to achieve a particular result.
A lawyer, however, must stay within the bounds of Rules 19-301.2, 19-301.3 and 19-303.1 and avoid the pitfalls associated with these problematic clients. Counsel should think about how far he or she is willing to go to please a client. The lesson here is to set your own limits while pursuing your client's objectives and demands.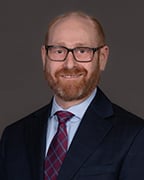 Craig Brodsky is a partner with Goodell, DeVries, Leech & Dann LLP in Baltimore. For over 25 years, he has represented attorneys in disciplinary cases and legal malpractice cases, and he has served as ethics counsel to numerous clients. His column in The Daily Record appears on the first Thursday of every month. He can be reached at csb@gdldlaw.com.
This article originally appeared in The Daily Record on February 1, 2023.
---
Goodell DeVries defends various professionals in Maryland, the District of Columbia, and Virginia, including lawyers and law firms. Many of these cases are ethics matters involving Bar Counsel. If you have questions about the above or are a Maryland lawyer facing discipline, please contact us at EthicsHelp@gdldlaw.com.