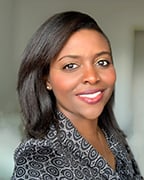 Goodell DeVries partner Jhanelle Graham Caldwell will co-present "So You're Being Sued… Now What?" at SIR2022, the Annual Scientific Meeting of the Society of Interventional Radiology (SIR), to be held June 11-16 in Boston.
SIR is a nonprofit, professional medical society representing more than 8,000 practicing interventional radiology physicians, trainees, medical students, scientists, and clinical associates. The Annual Scientific Meeting is a recognized forum for peer-reviewed presentations of new research by interventional radiologists and allied scientists from around the world.
For more information, visit SIR2022.