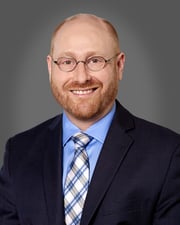 Congratulations to Craig S. Brodsky on being named 2020 Lawyer of the Year by the District of Columbia Defense Lawyers' Association (DCDLA). Craig was honored for his outstanding contributions to the legal profession and defense bar. He accepted the award, presented by DCDLA President Erin Thompson, at the group's Annual Convention on October 3, 2020.
A longtime DCDLA member, Craig has held several leadership positions with the association. He was President for the 2013-2014 term, Vice President for 2012-2013, and Treasurer for 2010-2012. He served on the Board of Governors from 2014-2018 and was recently appointed to DCDLA's Ad Hoc Committee on COVID-19. He is also a frequent presenter at DCDLA programs.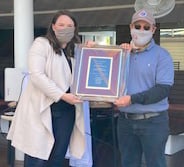 DCDLA provides for an exchange of information on the procedures and law related to the defense of civil actions. The association seeks to elevate the standards of trial practice, improve the adversary system, work toward elimination of delay in civil litigation, and increase the quality of service that the legal profession renders to the community. Its membership consists of attorneys who devote substantial time to the defense of civil cases in the courts of the District of Columbia.
A partner with Goodell DeVries, Craig has provided practical solutions for professionals and organizations for 25 years. He defends professionals in malpractice matters, licensing proceedings, health care litigation, and products liability litigation. He has been at the forefront of complex legal issues in Maryland, D.C., and nationwide.