Goodell DeVries is pleased to welcome our newest associate, Matthew H. Fogelson.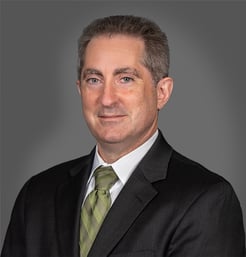 Matt joins the firm's Medical Malpractice team and defends health care providers and organizations in medical malpractice litigation and professional licensure matters.
Matt has extensive experience in all aspects of litigation including preparing written discovery, preparing fact and expert witnesses for depositions, taking and defending depositions, motions practice, and trial. Additionally, Matt has briefed and argued civil and criminal appeals in the Maryland Court of Special Appeals and Maryland Court of Appeals.
Before joining the firm, Matt worked at a firm in Frederick County, Maryland, where he handled medical malpractice claims and professional licensure matters. Matt also practiced as an Assistant Public Defender at the Maryland Office of the Public Defender's Appellate and Trial Divisions. Following law school, he served as Judicial Law Clerk to the Honorable Donald E. Beachley and the Honorable John H. McDowell of the Circuit Court for Washington County (Maryland). Prior to attending law school, Matt worked as a claims adjuster for Travelers Insurance, where he handled environmental and asbestos claims.